The corporate unconscious in turbulent times: 2 March 2023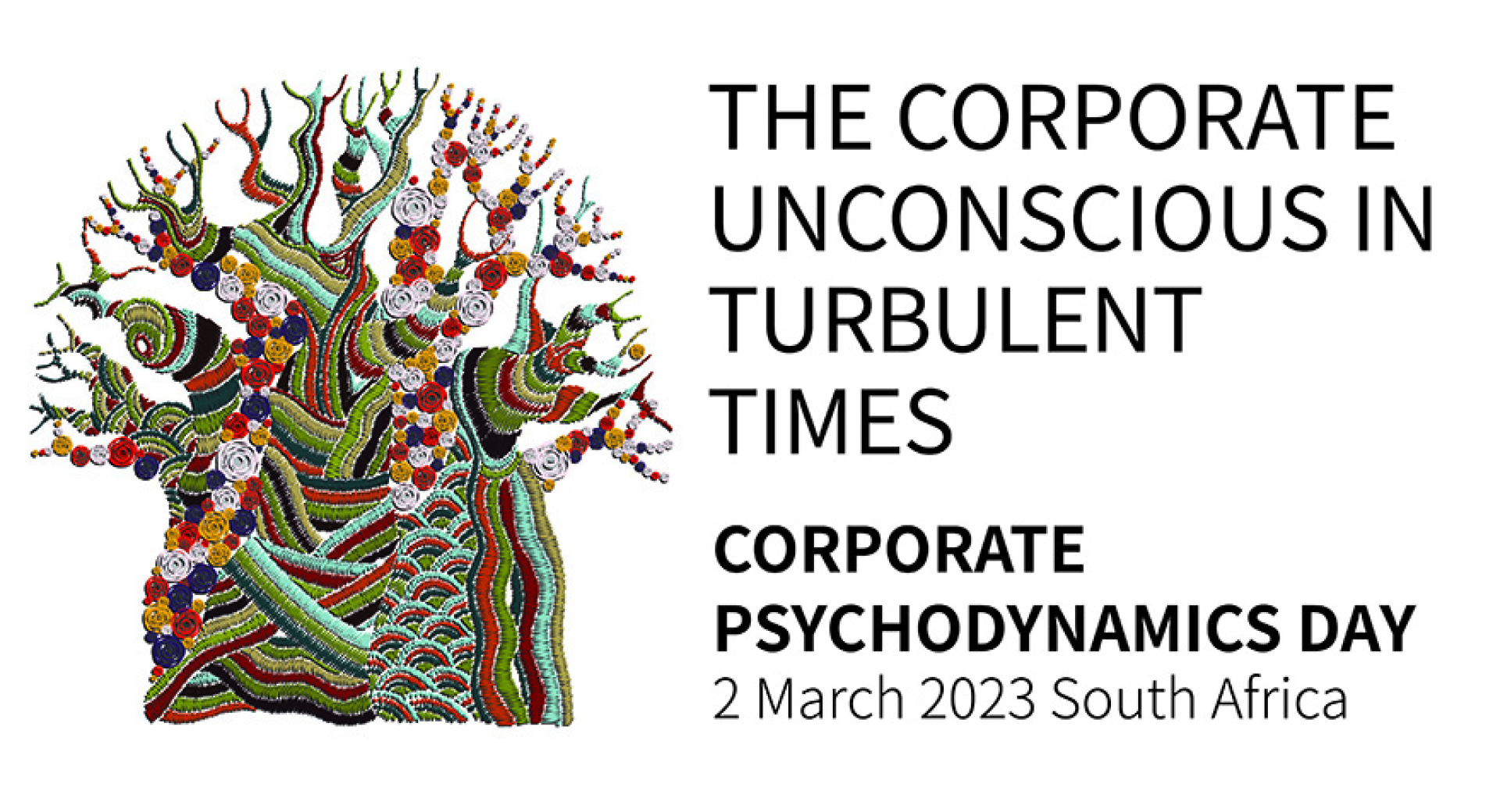 Corporate Psychodynamics Day
2nd of March 2023, South Africa

Turbulent times call for reflective action. We would like to invite you to a day full of experiencing, learning, and thinking together with us how unconscious processes influence work performance and corporate functioning and what you can do to regain the emotional strength of your organization.

Please join us at 26 degrees South Bush Boho Hotel, half an hour drive from Johannesburg, for an experiential day with highly acclaimed international guest speakers:
David Sonnenberg, Managing Partner/Owner of Diemersfontein and Tavistock trained Psychotherapist.
Prof. Claudia Nagel, President of ISPSO, Psychoanalyst, Organisational Advisor and Executive Coach, former Investment Banker and Professor for Organisation Sciences.
Dr. Rica Viljoen, Senior Human Resource Executive and psycho-dynamically informed Organisational Change and Development Specialist.

They will be supported by a team of psycho-dynamically trained colleagues.

This daylong meeting will explore how to work psycho-dynamically with corporates/organisations, from your perspective as a leader. We will look at contemporary questions how to run organisation more effectively whilst addressing emotional needs and connected resistances to success of organisational members.

Venue: 26 degrees South Bush Boho Hotel
Beyers Naudé Dr,
Zwartkops, Muldersdrift, 1747
25°58'23.6ʺS 27°50'06.2ʺE

Phone: 010 110 0802
Email: info@26dsouth.co.za

Time: 10am to 5.30 pm followed by drinks and dinner

Contact: Dr. Rica Viljoen, drrica.viljoen@gmail.com +27 (82) 449 5846

Fee: Day ticket – R3000
Dinner and Accommodation including breakfast optional extra
Registration: https://form.jotform.com/ispso_99/corporate-psychodynamics-day
We hope to see you at 26 degrees South!

Warm Regards
David, Claudia, Rica